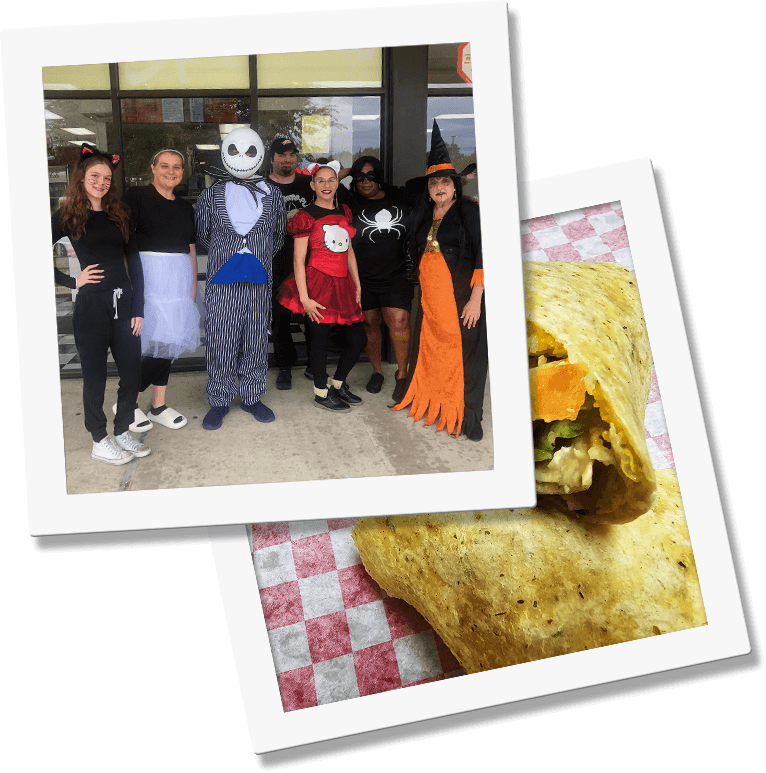 ABOUT US
Established in 2000 The Potato Place has become a well known and beloved establishment on the North side of Lafayette or Upper Lafayette as we like to call it. We've been proudly providing our customers with great customer service and excellent quality food for the last 20 years. We're proud to represent support our community by supporting Carencro High Baseball and Ragin Cajun Athletic Foundation! We also proudly employ Alumni from The University Of Louisiana at Lafayette.
We are both proud and thankful to be a local restaurant that is owned and operated here in Acadiana, that supports other local Acadiana businesses and so grateful to be recommended by our great customers via Restaurant Guru! Thank you for making what we do possible!
CONTACT US
The Potato Place is open Monday 10:30am-3pm, Tuesday 11am-3pm, Wednesday-Friday 11am-7pm, Saturday 10:30am - 3:30pm and Closed Sunday.
For issues with placing an order, questions, comments or concerns please send an email to our management team: sandyspotatoplacellc@gmail.com
If you'd like to join our team stop by during business hours and fill out an application- available at the front counter!